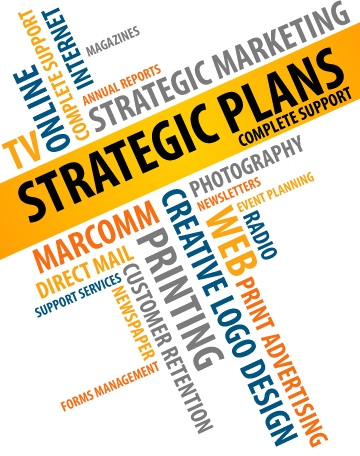 We LOVE working with BANKS! The Dahl Group has extensive experience working with banks and other financial organizations helping them stand apart from their competition and engage a loyal customer base. Applying decades of proven-successful strategies with leading edge media results in EFFECTIVE branding that is appealing and accessible to target audiences.
The Dahl Group provides COMPLETE SOLUTIONS FOR BANKS, including: Websites, designing all marketing communications (from buck slips and statement ads to creating effective advertising campaigns), form design, media relations, negotiation and the design and implementation of customer loyalty programs.

Let's discuss your needs today - please call us at 978-834-6667.
BANK SERVICES LIST:

• Branding
• Design
• Marketing Collateral
• Websites
• Digital Media Systems
• Customer Loyalty Programs
• Advertising
• Media Planning

• Direct Marketing
• Social Media Marketing
• Direct Mail
• Statement Ads / Inserts
• Form Design / Management
• Event Planning
• Tradeshow Support
• Printing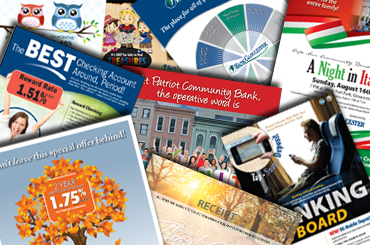 The Dahl Group's talented designers create visually appealing, impactful communications for banks. These professional, brand-centric communications make your bank stand apart from the competition and make you look your best.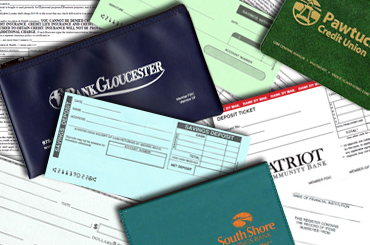 Relationships with printing manufacturers all over the country, enable us to provide superior printed materials including everything from multi-part forms to high-quality business cards, and brochures to complex, die cut, 3-D marketing materials – all at very competitive pricing.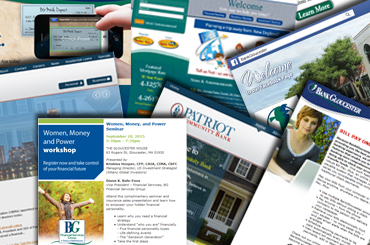 The Dahl Group's in-house programmers design, build & maintain RESPONSIVE WEBSITES that are .BANK compliant, and automatically adjust and optimize to the device used! We also offer social media marketing and other online opportunities.