Since 1987 The Dahl Group has helped companies connect with prospects and expand market share with effective, creative marketing solutions. As a full-service boutique agency, we provide ultra-personalized service to our diverse clientele enabling us to address their unique marketing challenges. From a single communications project to extensive marketing planning and execution, The Dahl Group's highly experienced staff successfully meet their clients' needs with creative, strategic solutions. The real truth of the matter is that "Our Clients' Success IS Our Greatest Reward."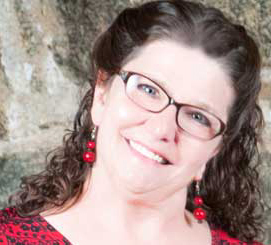 Susan Bouchard-Dahl
Principal
Intensely passionate about business and marketing, talk with Susan and you'll find her enthusiasm contagious. Involved in business development all her life, Susan's spark for marketing was first ignited when, as a teen, she hand-painted a "Special Offer" sign, set it up outside her family's business and wound up generating unprecedented sales. Susan's entrepreneurial nature allows her to really appreciate the fundamentals of business which translates to practical, strategic and creative marketing solutions. Moreover, Susan has intentionally surrounded herself with talented people with whom she effectively collaborates for the benefit of The Dahl Group's clients.
Claire R. Belanger
Senior Graphic Designer
Growing up in New York City, Claire has always been exposed to different forms of art. From fashion design and photography to pottery and illustration, she was immersed in the arts. She discovered her passion for design in college where she earned her Bachelor of Arts Degree in Graphic Design. For over 15 years now she's been working as a professional designer and artist. Experienced in web and print alike, there's no challenge too big or too small. Her knowledge continues to grow with the help of her colleagues here at The Dahl Group.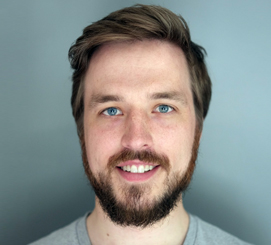 William Bond
Software Engineer
With a passion for open source software and security, William has created tools that are used on a daily basis by hundreds of thousands of developers. Having spent more than ten years working with the web, he has built reusable libraries that power thousands of web sites. This technical mastery, combined with years of agency experience, allow William and The Dahl Group to create a robust web user experience for our clients and their users.

The marketing programs, communications and assistance provided by The Dahl Group really worked and the numbers prove it. We've experienced a 300% increase in gross sales over the last two years. With the help of The Dahl Group we have exceeded our corporate goals. To market and grow your business, I highly and without hesitation recommend the services of Sue Dahl and The Dahl Group.
Stephen Kennedy, President / CEO
I want to thank you and your employees at the Dahl Group for doing such a wonderful job for us. Thanks to your efforts we now have a brand new corporate logo that we are all so very proud of and one that reflects the philosophy or our organization. Your fresh and exciting ideas have made the new catalog a great sales tool for us. To any potential new customers of The Dahl Group, I can only say that I highly recommend Susan and her staff for any and all of your marketing needs. Their experience in the marketing field and meticulous attention to detail and response adds up to a winning combination for today and into the future. Robert Penney, Manager
You did your job well – you made us heroes! I just wanted to send a quick note to make sure you know how much we appreciate your work. … a pleasure working with you on such a time sensitive project.
Michael R. Fitzgerald, Senior Vice President